True One-on-one Approach to Therapy
Our one-on-one treatment approach is based on combining manual therapy (hands on) with therapeutic exercise and education. Our goal is to return you to the highest level of function as possible.
SPECIALIZED TREATMENT PROGRAMS DEVELOPED FOR INDIVIDUAL NEEDS
Our Therapists will design treatment plans to help regain functional independence so you can return to the activities you enjoy. We focus our specific goals in order to relieve pain, improve balance, and increase strength and mobility.
None of us can prevent growing older. There is, however, a lot we can do to prevent injury and maintain optimum strength and mobility in our daily lives.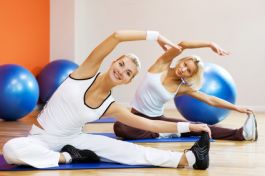 Dedicated members of the American Physical Therapy Association